The recently concluded Zoho event, hosted by Digital Radium, was a valuable opportunity for many small-scale entrepreneurs based in St. Louis. Focused on Business Operating Systems (BOS), it aimed to demystify the core concepts and showcase how BOS could benefit businesses. The event featured an illuminating live demonstration of Zoho One, a comprehensive BOS solution. Entrepreneurs witnessed firsthand how this tool could streamline their business operations, offering a seamless end-to-end solution. 
Our workshop bridged the gap between theory and practice, equipping participants with the knowledge and tools to scale their enterprises effectively. 
Our Expert Presenters 
Mike Bitter
Business Process Consultant
A business process engineer and business growth expert with 35+ years of experience helping businesses design and implement CRM-based, growth-oriented business operating systems — including 10 years focused exclusively on utilizing the Zoho technology suite of products to help his clients achieve profitable, scalable growth.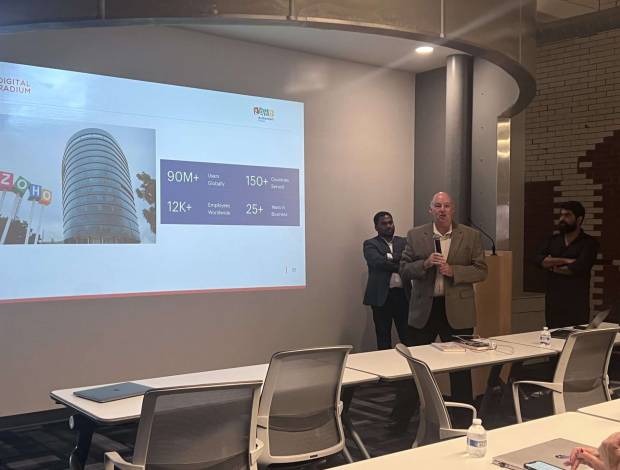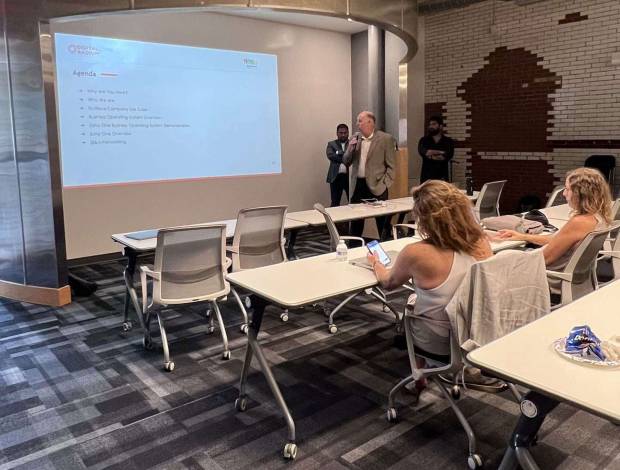 Pranesh G
Lead Zoho Consultant/ Ex-Zoho
Pranesh has more than 8 years of experience in solution engineering and implementing Zoho services. He has strategized and delivered custom solutions to businesses in a wide range of industries. Pranesh has been responsible for helping several large Zoho One implementations. Before co-founding Cloud Bound, Pranesh was heading Zoho One.
What Made Our Zoho Event Special?
Our Zoho event stood out for several compelling reasons. Our Zoho event was tailored with small scale entrepreneurs in mind. Moreover, our event was not a mere theoretical discussion. It featured a live demonstration of Zoho One, allowing attendees to witness its transformative potential in real-time. This practical approach ensured that participants didn't just grasp the concepts but also understood how to apply them.
Furthermore, our event catered to a sense of community and collaboration with the local entrepreneurs in St. Louis. Our participants had the opportunity to network, exchange ideas, and learn from each other, creating a vibrant and supportive environment. 
Interested to know more? Get our presentation slides here.
Hey, don't worry if you missed out on our Zoho event. We will be conducting many informative events, and webinars that could push your businesses to new heights.
Make sure to follow us on LinkedIn to get updates on our upcoming events!